Submersible Dredging Pump for River Sand
The Depon® DSS series Slurry pump is a kind of hydraulic mechanism which motor connects directly with pump. It is used for delivering liquid contained sand, coal conder solid etc.. The pump can be mainly employed in clearing the mud in lake, river, sea and widening channel etc. It also can be applied to clear out sewage pool; in building site, steel wokrs and power station and so on, the pump adopts excllent material, advanced structure, and it is with wide flowing passage&strong delivery ability. The hydraulic parts are wear-resistant. The pump isyet completed with control unit.
Send Inquiry
Chat Now
Product Details
Submersible Dredging Pump for River Sand


Pump Structure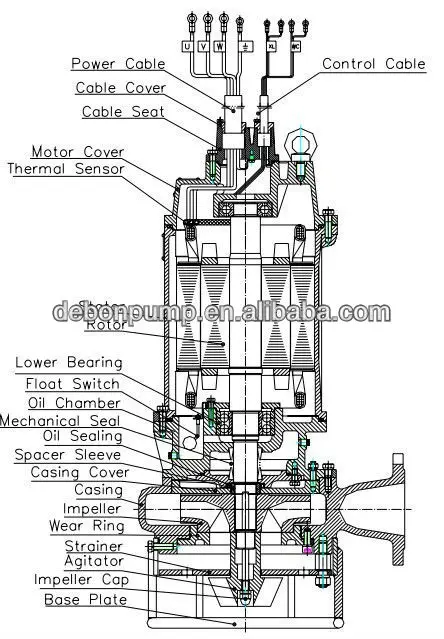 Features

Submersible work without influence of suction head;

No assistant vacuum pump, save invest;

No noise, keep the silence of work station;

With agitator, no need extra stirring devices, more convenience for operating;

It need not build pump house.

Directly work on the surface of slurry, with higher efficiency to deliver slurry.
Pump Material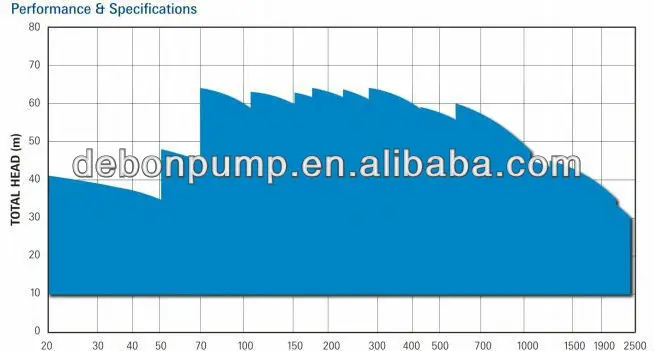 Technical Data
| | |
| --- | --- |
| Item | Submersible slurry pump |
| Model | DP-SS |
| Material | 27% Chrome White Iron, SS304,SS316, or cutomized |
| Color | Decidedbyuser |
| Mode | Submersible |
| Impeller | single impeller |
| Drive | Direct coupling |
| Seal | Packingsealormechanicalseal |
| Speed | 1460r/min,980r/min |
| Theory | Centrifugalpump |
| Structure | Singlestagepump |
| Usage | High density slurries with solids etc. |
| Power | Electricmotor |
| Standard | ISO |
| Application | Mining. civil construction, industry, dredging |
| Outletdiameter | 3.15-16inches |
| Capacity | 22-2400 m3/h |
| Head | 8.6-70m |
| Power | 7.5-315kw |
| Warranty | 1year |
| Certificate | ISO9001 |
| OEM | Acceptable |
| Max Solids Dia | 2.4 inches |
Contact Us
Shirley She
Skype: shirleysheli
Cell: 0086 13932278621
Email: admin@deponpump.com
Hot Tags: Submersible Dredging Pump for River Sand, made in China, China, manufacturers, factory, quotation, price list
Related Products
Inquiry